Conan: Queen of the Black Coast
October 5th-6th, Robert E. Howard's Conan, Featuring:
Queen of the Black Coast, an audio drama
Produced by BrokenSea Audio and aired in two parts.
Saturday October 5th at 1PM PST:  Part 1
Saturday October 5th at 7PM PST:  Part 2
Sunday October 6th at 1PM PST:  Part 1
Sunday October 6th at 7PM PST:  Part 2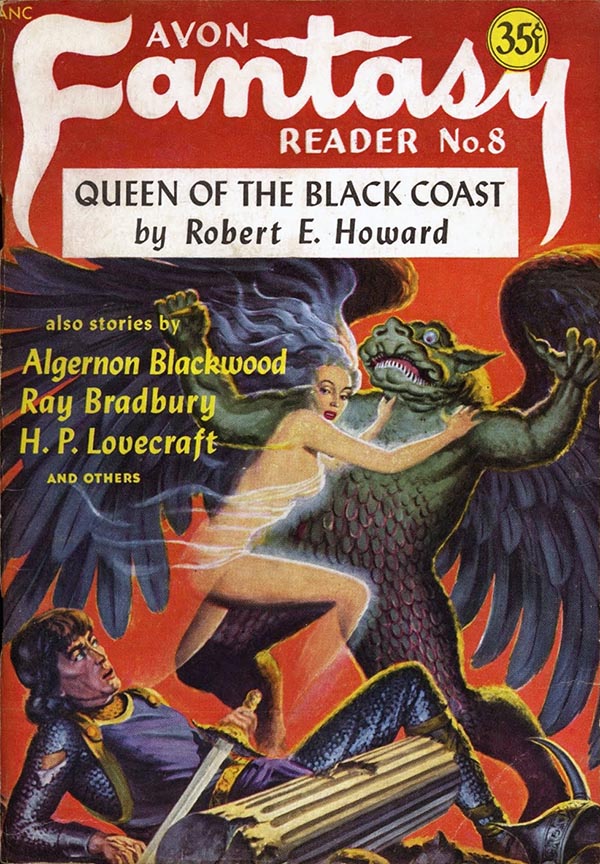 Queen of the Black Coast is one of the original short stories about Conan the Cimmerian, written by American author Robert E. Howard and first published in Weird Tales magazine on May, 1934. It's set in the pseudo-historical Hyborian Age and concerns Conan becoming a notorious pirate and plundering the coastal villages of Kush alongside Bêlit, a head-strong femme fatale.
Due to its epic scope and atypical romance, the story is considered an undisputed classic of Conan lore and is often cited by Howard scholars as one of his most famous tales.
Howard earned $115 for the sale of this story to Weird Tales.
The Dark Horse Comics series Conan the Barbarian (2012-2014) by writer Brian Wood and artist Becky Cloonan uses Queen of the Black Coast as the basis for the first three issues. The death of Bêlit is told in issues 22-25.
---
Reader's Comments
---