New iOS App now available!
The Heroes and Mortals Radio App, for iPhone and iPad, is now available in the Apple App Store!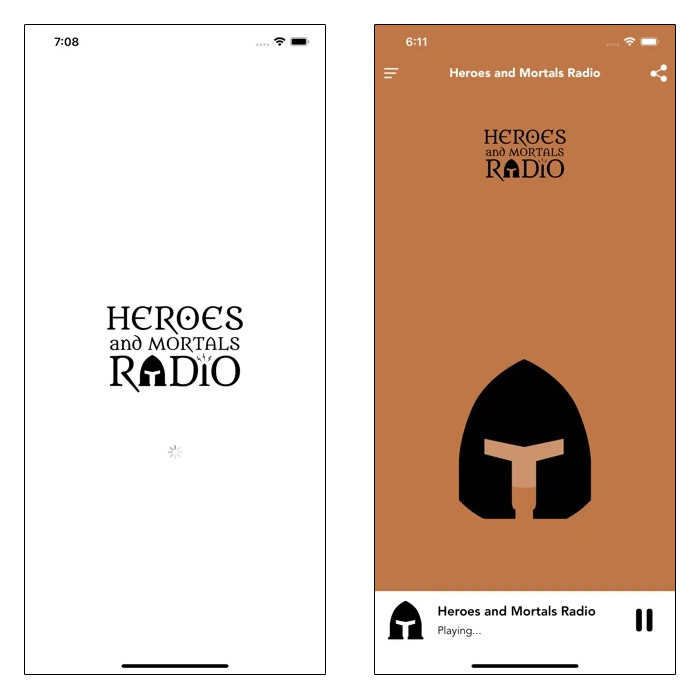 Want to listen to epic music but you have to hunt mushrooms and fairy wings for a magic brew?  Storming the castle but need pillaging and plundering tunes to keep you motivated?
Now you can with the HAMR App.
No need to visit our website to tune in on mobile anymore (though we'd appreciate it if you would still visit), now you can install our app to tune in.
Features include:
Play/pause with autoplay on open
Song artwork and name
Sleep timer (perfect for tuning in to Elvish Dreams every night at 10pm)
Convenient links to our website, Facebook, YouTube, and share links
And as always, our station is ad free!
Install our app below on your iPhone or iPad and give HAMR a listen, 24/7!
If you like our app or our station, we would appreciate you sharing it with friends or giving us a rating in the app store.
https://apps.apple.com/app/heroes-and-mortals-radio/id1622863483

Acknowledgements: Our radio streaming hosts, Streamerr, helped develop this app for us.
---
Reader's Comments
---