The Doom of the Noldor: Silmarillion Soundtrack by AlexSonics Premieres July 7, 2023!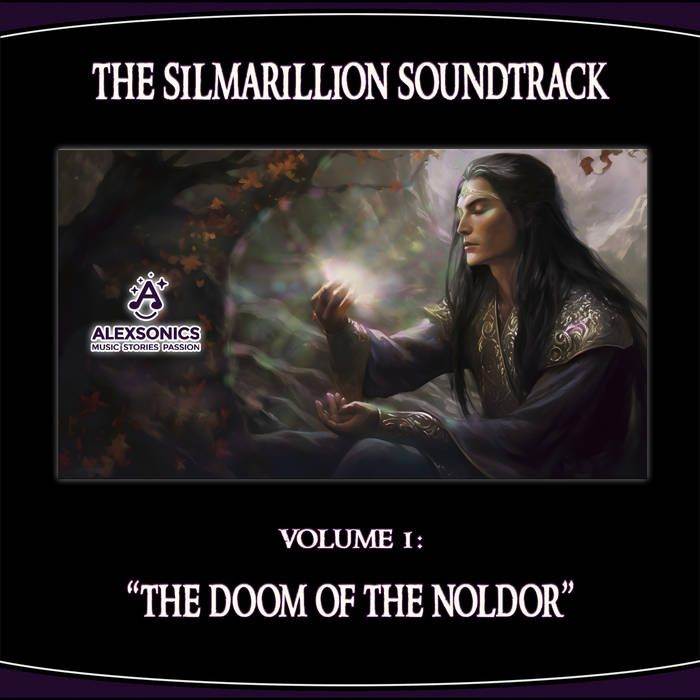 Some of you may remember our interview with Alex Langenbach about a year ago, a ridiculously talented musician and artist who was working on his own interpretation of the Silmarillion put to music. His studio, AlexSonics, will be releasing The Doom of the Noldor, a soundtrack for the Silmarillion on Friday, July 7, 2023!  Listen to the trailer, buy the album, and watch the live stream and full album stream on July 7th, below.
Listen to the trailer by Alex himself:
A soundtrack for the Silmarillion. An Unforgettable adventure in the first age of Arda. Witness the elves at the height of their power, experience the grandeur, the glory of the blessed realm, the magic and mystery, the beauty and the bittersweet.

The doom of the Noldor draws nigh. When Fëanor challenges the Valar themselves.

Come join me on this fantastic journey to middle-earth that will continue for years to come. Mark the date, 7th of July, 2023. 7, 7, 2023. I'll see you there.
For those that want to buy the soundtrack now, please do so here: https://alexsonicsmusic.bandcamp.com/album/the-doom-of-the-noldor
You can also tune in to a live stream announcement leading up to the full album stream: https://distrokid.com/hyperfollow/alexsonicsmusic/the-doom-of-the-noldor-original-book-soundtrack
---
Reader's Comments
---