May The Force Be With You This Holiday Season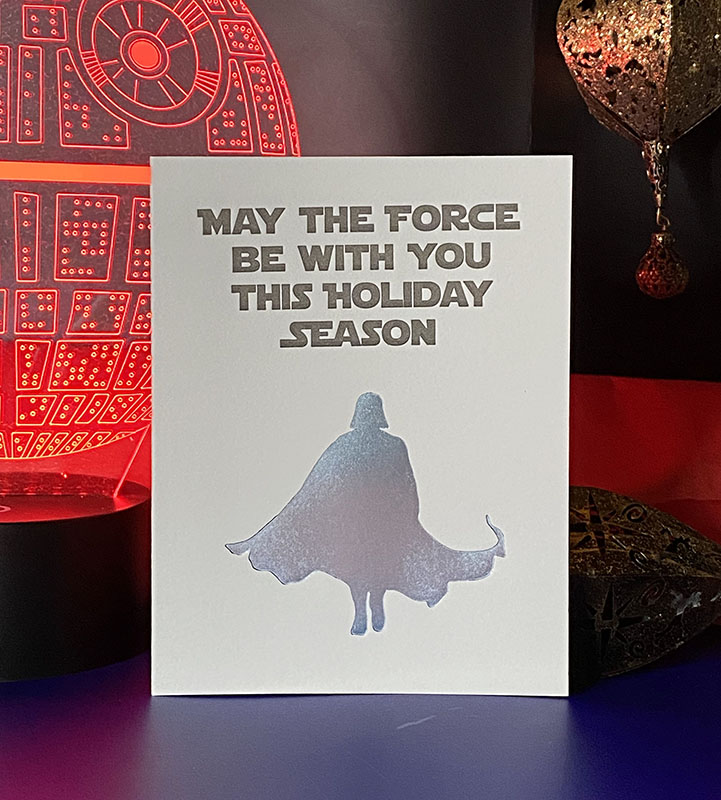 Wishing that sci-fi fan of yours a happy holiday can span the galaxies if you use the force! Grab our newest line of cards and may the force be with you this holiday season featuring bold text with a silver-blue figure below on a thick light gray card stock.
Available in a bundle of 6 cards (2 of each design) or individually, check out our Etsy shop and product links below for more images and a short video of the printing process.
MM1100 Bundle of all 3 designs
MM1101
MM1102
MM1103
---
Reader's Comments
---