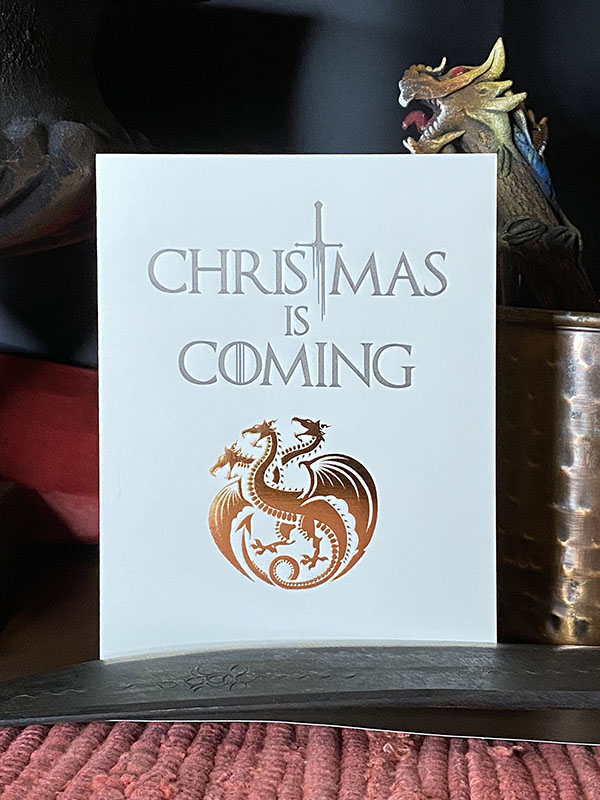 Winter is coming…and so is Christmas!
Our new line of Christmas cards will warm, rather than chill, your heart with an eye-catching copper foiled graphic of a wolf, lion, and dragons, headed by the text "Christmas is Coming".
Available in a bundle of 6 cards (2 of each design) or individually, check out our Etsy shop and product links below for more images and a short video of the printing process.
MM1000 Bundle of all 3 designs
MM1001 Wolf
MM1002 Lion
MM1003 Dragon
---
Reader's Comments
---