Enchanted Living Magazine, formerly known as "Faerie Magazine', is one of our favorites.  The photography itself is worth the cover price.  During this stay home time we thought we'd let everyone know of their 'enchanted' offer to give everyone a little break from binge watching Buffy the Vampire Slayer for the 18th time.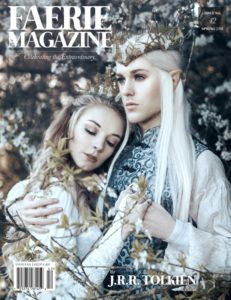 Here's a snippet of their message to their readers:
"We hope you're all doing well and managing to stay at least partially enchanted. Since we're all holed up for a while and might need an extra dose of magic (or two, or six), we've made six of our loveliest back issues available as free downloads."
Stay healthy, stay safe, and enjoy!
---
Reader's Comments
---