Presented by Heroes and Mortals Radio:
Elven Awakenings
Chatting with The Elven Scholar
Discussing all things Elven. Sundays at 1:00 pm Pacific with your host, Dr. Earendil Spindelilus
New Show Coming Sunday December 19th
at 2:30pm (shortly after the Elven Awakenings show)
Mythic Tales of Hope, by The Elven Scholar

Poetry and stories from elven, fae, and the otherkind.
New Contest: Word of the Hour!
Each episode at the top of the hour, a word will be provided for you to listen for during the show.  Be the first person to hear the word *and* call in to win a FREE month subscription to Lambengolmor, the Elven School of Loremasters.
Congratulations to the winners of the riddle contest:
Tarja Paaabo from Europe, First Place and Marie Sallinger from U.S., Second Place
Tune in for an hour long, live, call-in radio show discussing all things Elven, including culture, diet, history, language and how to live as an Elf in your day to day modern life.
Elven Awakenings will also delve into the spiritual aspects of what it is to be Elven and how we can all find that Elven Light which shines within us all. Each hour will include topics on how we can re-awaken to our Elven spirit including meditation and manifestation. We look forward to sharing our knowledge with you and learning from each other.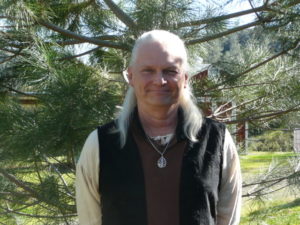 Dr. Earendil Spindelilus, The Elven Scholar
Have a question for the Elven Scholar?
Contact the Elven Scholar during the live call-in at 442-227-2187.
You may also leave a voice mail, send an email to radio@elvenscholar.org, or fill out the form below.
Elven Awakenings Episodes
Episode 1, October 10, 2021 : Welcome to Elven Awakenings
Episode 2, October 17, 2021 : Elven Manifestation
Episode 3, October 24, 2021 : Learning to Let Go
Episode 4, October 31, 2021 : Halloween Special
Episode 5, November 7, 2021: The Elven Concept of Time and Living in the Now
Episode 6, November 14, 2021: Healing The Elven Soul And Creating The New World
Episode 7, November 21, 2021: Elven Healing 101, Elven First Aid
Episode 8, November 28, 2021: When you awaken to your true self … and one is there. The loneliness for kindred souls.
Episode 9, December 5, 2021: Choosing a long Life as an Elf or as Gollum
Coming soon!
Learn more on his YouTube channel, The Gentle Musing of an Elven Scholar:
https://www.youtube.com/c/ElvenScholarMusings
or visit Lambengolmor, The Elven School of Loremasters at
http://elvenscholar.org to learn about Elven healing, cultural studies, and much more!
Note: The information and opinions discussed on all shows are for entertainment purposes only, all opinions are of the radio show host only, not that of Heroes and Mortals. Neither these shows nor Heroes and Mortals provide medical advice. We recommend all listeners and visitors consult their own medical professionals regarding any medical questions you have or medical opinions expressed on this radio show or website.