From Heroes and Mortals Radio
Elven Awakenings
Chatting with The Elven Scholar
Discussing all things Elven.
About Elven Awakenings and The Elven Scholar
Elven Awakenings discusses all things Elven, including culture, diet, history, language and how to live as an Elf in your day to day modern life. The show also delves into the spiritual aspects of what it is to be Elven and how we can all find that Elven Light which shines within us all by re-awakening your Elven spirit.
Tune in each week for rebroadcast shows:
Sundays at 1:00 PM
Follow The Elven Scholar on the YouTube Channel: The Gentle Musing of an Elven Scholar to stay up to date on all things Elven!
The Gentle Musing of an Elven Scholar
Subscribe to The Elven Scholar's YouTube channel, The Gentle Musing of an Elven Scholar.
Watch past episodes of Elven Awakenings or other great content such as:
Elven Musings
The Buddha Story
Elven Healing
Elven Parables
Food and Nutrition
Healing and Meditation
News and updates and much more!
Subscribe to The Gentle Musings of an Elven Scholar.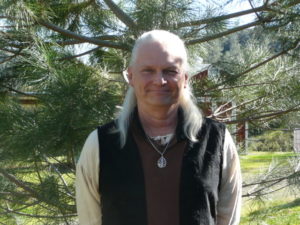 Dr. Earendil Spindelilus, The Elven Scholar
Lambengolmor, The Elven School of Loremasters
Join The Elven Scholar and others at Lambengolmor, The Elven School of Loremasters
Lambengolmor is the only online Elven College were you can learn the following:
Elven Healing Programs
Elven Cultural Studies Programs
Elven Manifestation Programs
Elven Science Programs
and more!
The Lambengolmor School of Elven Loremasters allows you to study in the comfort of your home while gaining certifications in the courses you choose.
Sign up or for more information visit: http://elvenscholar.org.
---
Keep Up with The Elven Scholar via his LinkTree
https://linktr.ee/elvenscholar
From there you can go to his many links such as his YouTube channel, blogs, websites and the school.
---
Shop for Elven Artifacts!
Products specifically made for elves, fairy folk, and otherkind.
Contact The Elven Scholar
Note: The information and opinions discussed on all shows are for entertainment purposes only, all opinions are of the radio show host only, not that of Heroes and Mortals. Neither these shows nor Heroes and Mortals provide medical advice. We recommend all listeners and visitors consult their own medical professionals regarding any medical questions you have or medical opinions expressed on this radio show or website.