H. P. Lovecraft's The Shadow over Innsmouth
H. P. Lovecraft's The Shadow over Innsmouth
Tagged as:
H. P. Lovecraft's The Shadow over Innsmouth
is an audio reading of one of the mythos of Cthulhu about a young man investing the seaport of Innsmouth and the horrors that lay within.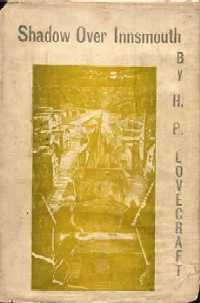 The Shadow over Innsmouth by H. P. Lovecraft was written in November–December 1931 and is the only story published in book for during his lifetime. It forms part of the Cthulhu Mythos, and is a narration by a student on a tour of New England. He travels through the run down seaport of Innsmouth interacting with strange people, and observes disturbing events that ultimately lead to horrifying and personal revelations.
---
Read more
---